Hello,
Love the app. I'm running QPrompt on a Macbook Pro M1, Ventura 13.4.1 (22F82)
For some reason the header options disappeared into sub menus when earlier they stayed active in the control window. Pic attached.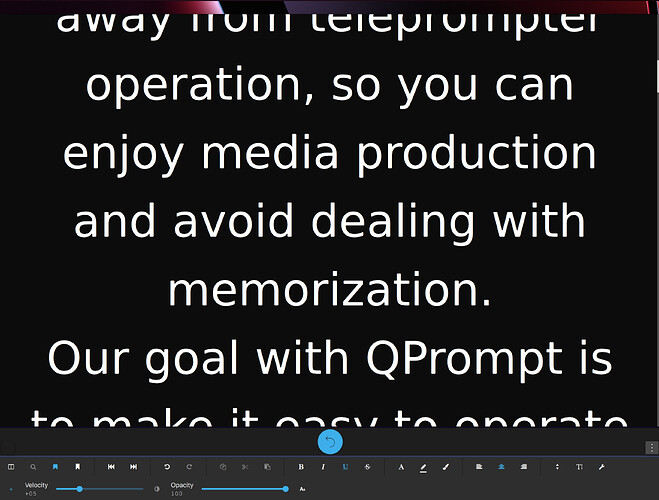 When the view is like this I lose all hot key capability. I find that its tied to the reading region, if its set to bottom then all is well but anything higher than middle then I lose the top bar.
Hopefully this makes sense.